---
Uncategorized
0 comments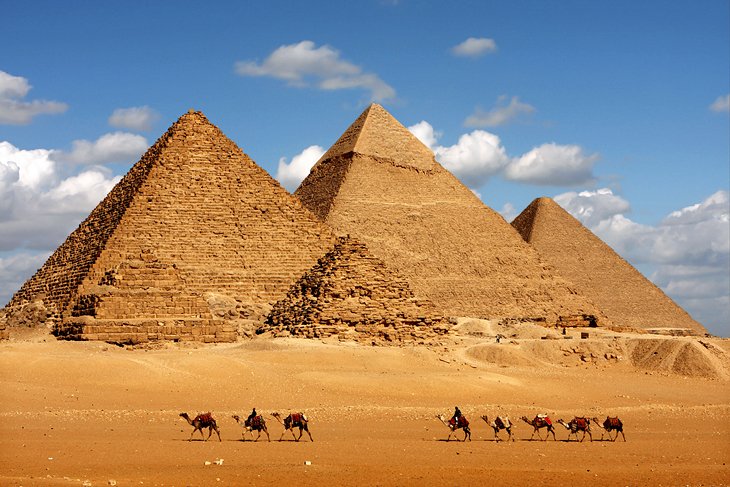 I would definitely say yes for the question above. The country is not that dangerous that you think. You probably going to love this country because there are so many place that you could visit ever time that you want. The weather is not a big problem since you do not have specific time to visit like you always need to do on some countries. Imagine how beautiful it is going to be when you are vising the pyramid Giza and see the beauty village of Hurghada. Now might be the right chance for you on visiting Egypt and see how beautiful it is.
Giza Necropolis
The place is located near of Cairo, so your best chance is visiting the Cairo first and then continue of your destination to this place, I have visited this places for many times and I am still so surprise how can humans could make this gigantic building in their history. The structure is great and you even would be more amazed when you enter it. The hotel around the place is also always available. We can pick any room with our budget.
Alexandria
The city is located on the near of Mediterranean Sea and is one of the leading hub for transportation on Egypt. The city is not how wonderful like we could see on the book. The city itself is really that great on the past with its gigantic library that could hold more than 500.000 books. Sadly the library was completely destroyed because of some disasters and now we do not have chance to see it again. The city is started to be faded, but I still recommend it to see of its glorious day.
Cairo
Cairo is probably the heart of the Egypt. It is a metropolitan city that crowded with so many interesting things to see. Many people visit this city as one of their destination before continuing their travel to Giza which is outside of it. One place that you should visit here is Tahrir Square museum where they store some mummies which is already pretty old and some artifacts that have to be for many years.
That is all of my recommendations if you have any chance to visit Egypt. The place is not dangerous anymore since much of terrorist already left the place since 2011 and the place is much safer right now.
Trackback specific URI for this entry
Display comments as (Linear | Threaded)
The author does not allow comments to this entry
Archives
Categories
Subscribe
Blog Administration
Powered by