---
0 comments
If you want to buy a new laptop and tablet, you have to know this. You do not need to buy both of them because a 2 in 1 laptop can meet your need. It means this kind of laptop can function for either laptop or tablet. This is also well known as hybrid laptop. Some people call it convertible laptop. Anyway, it becomes a good choice for you. This laptop comes in various screen sizes. Basically, screen size can be divided into 3. So, we will pick the best hybrid laptop based on the screen size.
Small 2 in 1 Laptop: 2017 Newest HP Pavilion x2
Let's start from small 2 in 1 laptop. Small laptop includes 12 inch laptop or smaller. In this case, what we pick for the best choice is 2017 Newest HP Pavilion x2. This laptop comes with 10.1 inch screen size. It looks small compared to common laptops. However, it comes with integrated graphic coprocessor that makes it able to produce images with high quality. The resolution that is offered is up to 1,280 x 800 pixels. It is amazing, is not it?
There are still many reasons why this laptop becomes the best hybrid laptop for small screen. In relation to the processor, it is powered by Intel Atom x5 Z8350 Quad Core that is very powerful. Even more, it is paired with 1.44 GHz processor speed so that it can make your laptop able to run apps fast. Still related to the performance, it is also affected by the storage. Talking about storage, this convertible laptop comes with 2 GB RAM. This RAM allows you to install many apps and run apps or programs smoothly. In addition, it also offers 32 GB of eMMC Solid State Drive that allows you to save many files.
What is more? You should know that it is operated by Windows 10 home. This operating system is very sophisticated for this 2 in 1 laptop. Besides that, it also comes with high quality battery that makes it very durable. The battery can last more than 9 hours for the normal uses. The aluminum chassis makes this laptop light in weight. In addition, it applies many interesting features such as DTS Studio Sound, 5MP rear camera, Mini HDMI, Bluetooth, 10 finger multi touch support, etc.
13 Inch 2 in 1 Laptop: Microsoft Surface Book
If you are looking for a 13 inch 2 in 1 laptop, the best choice that I can recommend is Microsoft Surface Book. Actually, there are so many other good options. However, we choose this hybrid laptop because of some reasons. Comes with 13.5 inch laptop, it is very ideal for anyone and any use. Besides that, it also has silver cassis that makes it look elegant. Even though the price is high, you will not be disappointed buying this laptop. Read more
best 2 in 1 laptops 2017
.
This is powered by a powerful processor. It is Intel Core i7 Dual Core. This powerful processor is paired with high speed up to 2.4 GHz. How about the RAM? It is amazing with 16 GB RAM. So, installing many apps and games will not be a problem. This is also good for multitasking use without slowing down. The spacious RAM keeps it smooth and cool. The hard disk storage is also very big where it comes with 1 TB capacity. So, you can save various files such as pictures, videos, games, and other files you want.
Then, this hybrid laptop comes with Windows 10 Pro operating system. It makes this laptop very comfortable to use. In addition, it also offers high quality resolution where it can produce images up to 3,000 x 2,000 pixels. It is also featured with NVIDIA GeForce as well as integrated graphics that optimize the display quality. If you buy this, you will get a good warranty of full refund in 30 days. Considering the specs above, Microsoft Surface Book can be one of the most recommended 2 in 1 laptop ideas.
Large 2 in 1 Laptop: New Samsung 7 Spin
If you want to buy a large 2 in 1 laptop, there are some great options to consider. However, I suggest you to prioritize New Samsung 7 Spin because its specs are amazing. Starts from the screen size, it comes with 15.6 inch screen. It is large enough for you. Besides, it also applies Full HD touch screen. Then, it is also equipped with NVIDIA GeForce 940X graphics. Because of that, this hybrid laptop is able to produce high quality images up to 1,920 x 1,080 pixels.
This laptop is appropriate for various uses such as watching movies, gaming, etc. It will not slow down even though you use it for multitasking because it offers 12 GB of DDR3 RAM. Your laptop will still be smooth even though you install many apps, too. For the storage, it comes with 1 TB Hard Disk Drive so that you should feel free to save various files. In relation to the performance, it uses the 6th generation of Intel Core i7 for the processor. Then, it also offers 2.5 GHz processor speed that optimizes the performance.
Next, it uses Windows 10 for the operating system used. It also applies various interesting features. For example, you can use USB ports to transfer data. You can also enjoy HDMI. It also applies backlit keyboard that makes you comfortable to type using the keyboard. Bluetooth is also available on this hybrid laptop. Even though it is big, the weight is not too heavy because it only weighs 5 pounds. Lastly, its platinum silver color makes it look very attractive.
That is all the best choices of 2 in 1 laptop that you can choose based on the screen size. So, what screen size do you want? Those options can be your priority. However, you may also have your own choice. Hopefully, this will be a useful reference and can ease you to find the best hybrid laptop.
---
0 comments
Before this month, ASUS declared the upgraded ROG G701VI gaming notebook with NVIDIA GTX 1080 card. ROG G701VI has a wide-viewing-angle screen that features NVIDIA G-SYNC technology and an ultra-rapid 120Hz refresh rate for smooth and speedy gaming visuals. In addition, it has an anti-ghosting computer keyboard with 30-key rollover technology for total gaming control. It's a really slim 32.5mm profile and sports the new ROG Bio-Armor layout and the new ROG Armor Titanium and Plasma Screen Copper colour scheme. Some visual enthusiasts may believe they are granting too much by playing at 1080p, but it stays the sweet spot for gaming notebook functionality. Plus, at this display size, a super-high resolution like QHD is far from essential. The bigger Omen 17, with the more powerful GTX 1070, boasts a 4K screen. Though that more needing resolution does have an effect on functionality, it is an attractive choice for the exact same cost.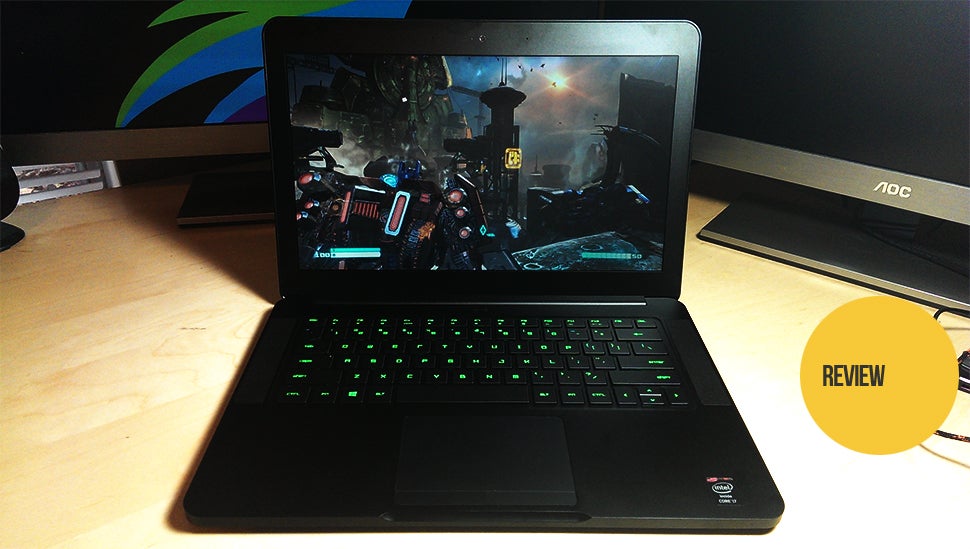 The superb computer keyboard is carried over to this version of the Blade. The keys are neither too shallow nor too squishy, and they are individually backlit. This implies you can alter and customise the lighting colour and effects for every core, a procedure Razer's free software makes simple. It might not be a specially crucial attribute, but when purchasing a high-priced
best gaming computer
, adding some fun and fashion isn't a terrible thing. The touchpad is, in addition, very well made it monitors your fingers quickly and is fairly strong since it does not click in. Rather, committed buttons only under the touchpad manage left- and right-click. Along with the appealing screen, which likewise supports contact gestures, this extremely modest and compact laptop sports top-shelf hardware throughout. Its Nvidia GTX 1060 GPU makes it VR-able. While our unit contains 256GB of storage, Razer additionally provides the brand new Blade with capacities of 512GB or 1TB. These are all solid-state drives, and you'll be able to get some of these alternatives with either the total High Definition or the QHD screen. Interfaces on the notebook are clear-cut, however there are not any major exclusions. On the right, there is another USB 3.0 interface, an HDMI interface, and a USB-C interface with Thunderbolt 3. The system comprises 802.11ac Killer wireless, as well as Bluetooth 4.1. Razer covers the Blade with a one-year guarantee.
The new Razer Blade 14-inch gaming notebook is currently available for order from Microsoft Store in america. Additionally, this Razer Blade is optimised for VR operation with low latency and plug-and-play compatibility. Additionally, it supports the capture of 360-degree pictures to see in VR in games that support NVIDIA Ansel technology. Other characteristics include an anti-ghosting computer keyboard that's powered by Razer Chroma. It includes Total High Definition display offering the most effective frame rates along with a matte screen for minimal glare. General productivity is significant for most of US, but here it is gaming ability that matters most. Luckily, the mix of a GTX 1060 and 1080p resolution resulted in powerful results you're spending additional for the portability and form factor of the Blade, however it does not mean it does not offer actual power. On the 3DMark Cloud Gate and Fire Hit Extreme evaluations, which measure 3D rendering ability, it scored 22,215 points and 4,120 points, respectively. That is not quite on par with what the Omen 17 and its GTX 1070 reached, plus it is a bit supporting the Alienware 13. It was definitely superior to the 970M Blade, yet. The exact same holds true on the Heaven and Valley gaming evaluations. The Omen 17 handled 97fps and 93fps at 1080p, but, as expected, frame rates fell significantly at its native 4K. The costs of both settings are indistinguishable as examined, therefore it is a question of power versus portability.
That is inadequate all-day battery life, also it'll be reduced in the event you play games off the charger, but it is good and especially useful in the event you will employ your notebook for functions beyond gaming. The new Razer Blade brings an unmatched blend of functionality and portability, with new parts that place it beyond the ability of its 970M-wielding forebear. It does not lose anything in the procedure, and in fact, gets longer battery life. It is likely not worth upgrading if you already possess the previous version, but if you held out for a Pascal card, you are in luck. The Alienware 13 comes close, but the Blade supplies a larger display (particularly significant as some might already consider 14 inches too little), a more lasting battery, as well as a fine layout. In the event you anticipate to choose your notebook with you frequently or transfer it about regularly, the Blade is unbeatable as a result of its electricity and construct quality, earning our Editors' Choice for ultraportable gaming notebooks. In case your system stays more still, you do not mind taking a bigger notebook, or you place on a larger, higher-resolution screen, our recommendation in this cost range is the HP Omen 17. Acers Predator 15 is kind of like the Facebook buddy whose status we assess once every so often, finding a brand new part or some small change since last time. This latest generation sports a new GPU in the kind of the recently released, thin-and-light gaming notebook dear, Nvidia's GTX 1060. The catch is, this Predator is no thin-and-light, sporting a virtually identical layout in comparison with the preceding generation. It's a bit strange, as the whole premise of the GTX 1060 is that it runs cool enough to permit smoking gaming operation in a comparatively narrow chassis, particularly compared to the last generation of Maxwell-outfitted notebooks. MSI designed its Stealth notebook with similar CPU and GPU that weighs only four pounds. There are advantages to getting a large case: a higher-capacity battery, a more wide computer keyboard; bigger, more silent fans, and loads of room for parts. However, the reality that Acer did not remove any weight compared to the forerunner is a real head scratcher.
Archives
Categories
Subscribe
Blog Administration
Powered by